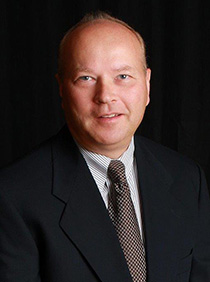 Bradley J. Lutz, CPA
Bradley is one of the founders of Smaldino, Lutz, Curtis and Associates, An Accountancy Corporation, in1997 after having extensive education and training in the areas of finance, accounting, tax and consulting for individuals and small & large business.
Bradley graduated from college in 1981 with a double major in Accounting and Data Processing and received his CPA license in 1983. He is licensed as a Certified Public Account with the State of California and is a member of The San Fernando Association of Realtors.
He was formerly a tax manager with the national CPA firm of Kenneth Leventhal & Company in Century City. He is experienced in virtually all aspects of business and finance and has extensive experience in providing accounting, tax and financing advise to individuals and businesses of all types and sizes, resulting in a diverse range of clientele in various industries.
Bradley also has extensive experience providing services to the aerospace industry and consults for a major machining company in Valencia, CA that manufactures key parts for military and commercial aircraft, as well as parts for space vehicles.
With Bradley's extensive experience in business consulting, he has helped clients grow their business and increase their personal wealth. His technical knowledge of tax law, along with his background in public accounting, has allowed him to structure creative financing and investment alternatives that have helped his clients reach their financial goals.
Bradley resides in Granada Hills, California with his wife Elmir (A Registered Nurse) and they have four children (Brandon, Kellan, Brittany and Tanner) two dogs (Buddy and Pokey) and two cats (Kitty Kat and Snowball).