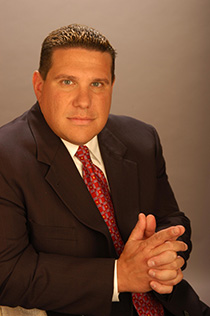 Douglas Michael Smaldino
Douglas's success as a Certified Public Accountant and Business Consultant comes as no surprise to those who know him well. Going the extra mile is standard for him. He has made reliability his promise and integrity his trademark. His commitment to putting the interests of his clients at the forefront of every transaction has earned him a loyal base of customer support as well as a strong foundation of referral business within the financial community.
Douglas Smaldino graduated from California State University Northridge (CSUN) with Bachelors of Science Degrees in both Accounting Theory & Practice and Finance. Mr. Smaldino is a licensed Certified Public Accountant (CPA) in good standing with the California State Board of Accountancy. He is also a licensed real estate broker with the California Department of Realtors and the broker of record for Hillhurst Mortgage, Inc., a mortgage broker firm in Los Angeles which provides financing for residential and commercial properties in California.
In addition to his vast consulting for small and medium sized businesses, Douglas Smaldino has had extensive experience in individual, corporate, partnership and international finance and tax law matters. He has served as a Chief Financial Officer (CFO) for various organizations handling all financing, accounting and reporting matters.
Due to his technical background and diverse experience, Douglas Smaldino possesses a high level of knowledge and expertise in his field. He enjoys working with clients that are able to take advantage of his technical background to help them embark on new business ventures or improve their existing business.
Douglas Michael Smaldino can advise you in the following disciplines:
Accounting Systems
Internal Controls
Financial Reporting
Employee Benefits
Income Tax Planning