Welcome!
Thank you for visiting our website.
Smaldino, Lutz, Curtis & Associates is a full-service accounting firm serving clients throughout the Los Angeles, California area, dedicated to providing our clients with professional, personalized services and guidance in a wide range of financial and business needs.
On this website, you will find information about Smaldino, Lutz, Curtis & Associates, including our list of services. We have also provided you with online resources to assist in the tax process and financial decision-making. These tools include downloadable tax forms and publications, financial calculators, news and links to other useful sites. Whether you are an individual or business in or around Los Angeles, Smaldino, Lutz, Curtis & Associates has years of valuable experience assisting professionals with their accounting needs.
We welcome any questions or comments you may have. Feel free to contact us at any time: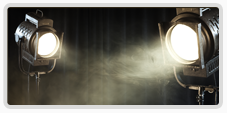 QuickBooks Packages

All-inclusive QuickBooks packages with accounting, bookkeeping, and tax preparation services starting at $299 per month. Also includes QuickBooks subscription and free cloud back-ups. Click here to find out more.
Incorporate Your Business

Save taxes! Incorporate now!
Regular Price - $1,599
Special - $1,199
Click here to find out more.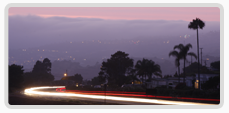 Real Estate Professionals

Real Estate Professional Special on QuickBooks packages.
Click here to find out more.

Blog

IRS Issues New Instructions for Obamacare
The Internal Revenue Service has issued new draft instructions, notices and a publication to help taxpayers and tax practitioners deal with the Affordable Care Act.


Easy or Too EZ: New Rules for Tax Exemptions
The Internal Revenue Service introduced Form 1023-EZ in July to streamline application for recognition of tax exemptions under Section 501(c)(3) of the Tax Code. However, the agency's decision to streamline exempt processes has sparked criticism from large charity groups, although some have applauded the agency for introducing this program.

Testimonial
As a busy real estate professional, SLC's reliability and expertise have helped me to excel in my own business. I am very happy with how thorough the staff have been with all of my accounting needs.

I always receive a prompt response and recommend my friends and business partners to SLC time and time again.

Eugene Ridenour, Realtor
Berkshire Hathaway HomeServices