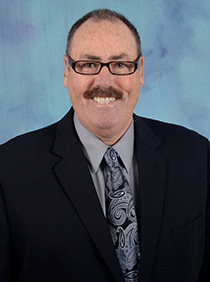 Wayne Curtis
Wayne Curtis has over 13 years of tax and accounting experience as well as over 30 years of experience in global and domestic sales. He graduated from the Dale Carnegie Leadership Training School for Managers and Xerox Sales Training. He has worked selling advertising for such prestigious companies as the Thomas Publishing/American Export Register, the number one buying guide for all United States Manufacturers and exporters. Wayne also was employed by Jerry Buss, owner of the Los Angeles Kings and Lakers, where he was a key contributor to the development of a sales crew of over 100 representatives.
He graduated from The Gourmet Cooking & Catering School and eventually started his own business, Wine and Dine with Wayne, a catering company based in Burbank California. Wayne also worked on the set of Baywatch, Melrose Place, Waterworld and The Power Rangers where he was hired as a consultant and master chef for several motion picture catering companies.
Wayne has been employed for the last 13 years as an accountant preparing over 700 income tax returns per year for individuals while working for one of the largest tax preparation firms in Southern California. In addition to preparing taxes he was the Business Affairs Director where his duties included overseeing new client sales, sales of related services (mortgages, financial planning, Insurance) and conducting income tax seminars specializing in people employed in specific economic sectors such as realtors, firefighters, police officers, entertainment personnel, as well as people in the medical field.
Wayne is now a principal of Smaldino, Lutz, Curtis & Associates, an Accountancy Corporation, where he prepares tax returns, provides strategic consulting and conducts other accounting and sales duties. Wayne also serves as the Director of Sales & Client Relations at the firm. Wayne has a dynamic personality and excellent family values.